BEIRUT – MARCH OF THE ZAPOTEC / REALPEOPLE HOLLAND (Folk/Indie/Alternative – US)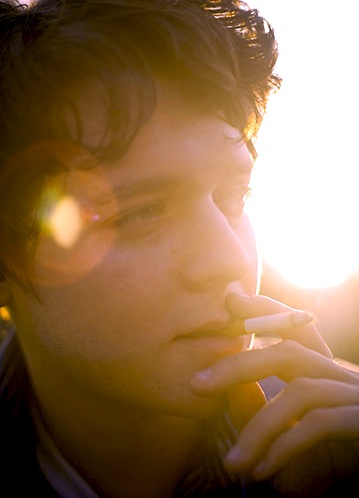 Indie folk act Beirut was originally the solo musical project of New Mexico native Zachary Francis Condon and later expanded into a full-fledge band. Its live set up currently consists of Zach Condon (trumpet, flugelhorn and ukulele), Perrin Cloutier (accordion and cello), Nick Petree (drums), Paul Collins (bass), Kelly Pratt (trumpet, French horn and glockenspie), Ben Lanz (trombone and tuba), Jared van Fleet (piano).
Beirut's third album, which was released in 2009, is actually a the double EP: March of the Zapotec/ Realpeople Holland. The first EP contains songs written by Beirut and recorded in Mexico with the help of Oaxacan march masters The Jimenez Band. The second EP, on the other hand, showcases Zach's latest bedroom-style recordings under his former moniker Realpeople, including "My Night With the Prostitute From Marseille" (on the Natalie Portman curated Big Change charity album) and previously released track "Venice" (featured in the 2007 Believer music issue).
Taken together, the two EPs proudly display the evolution of Beirut's sonic palette and Zach's love for stylistic variety. Let's recall here one of Beirut's most amazing tracks "A Sunday Smile", which was remixed by brilliant NYC-based artist Son Lux: a beautiful marriage of folk and electronica!
Beirut - A Sunday Smile (Son Lux Remix)
(more music by Son Lux
HERE
)
Show Beirut some love on MySpace or visit the official site. Buy all the music on