BENI – HOUSE OF BENI (Electro/Club – Australia)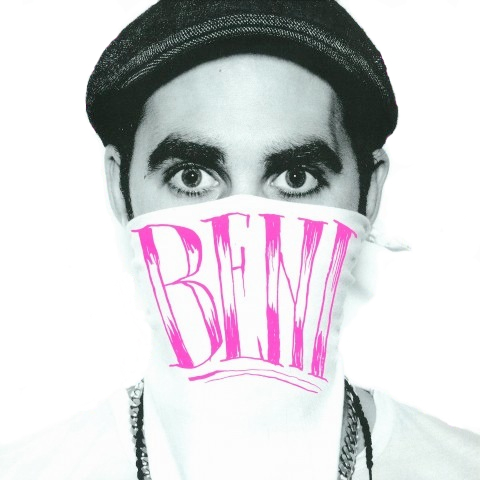 Recently signed to über cool Australian label Modular, Sydney's DJ/producer Beni (full name Benjamin Single) is inviting you into his house, sonically speaking with his debut album, House of Beni. Recorded everywhere from the South of France to Sydney and all points in between House of Beni defies categorisation. From the unpretentious chords and club kid chorus of "It's a Bubble", to the electro pop goodness of "Someone Just Like You", House Of Beni is a shape-shifting exploration of the state of dance.
For the record, Beni got his start in the industry with The Bang Gang Deejays as DJ Damage and he later formed Riot in Belgium with Joel Dickson of Cut Copy. After Riot in Belgium disbanded in 2008, Beni produced a string of chart-topping remixes for Sneaky Sound System, Digitalism, La Roux and Tiga. In November 2008, he released his first solo production titled "My Love Sees You", which saw underground success in the club scene.
Now he is ready to unleash is long-awaited full-length debut House of Beni. Available since September 23rd in Australia and across the rest of the world on Oct 11, House of Beni is like a condensed version of a great night out, packing everything from Chicago House to electropop and disco into in just 40 minutes. Bristling with dance floor vitality, Beni's 10-track debut is a sparkling collection showcasing the vocals of guests from across the globe including Sam Sparro, Mattie Safer (ex-The Rapture), Prince Terrence, Nomi (Jessica 6 and ex-Hercules & Love Affair) and Via Tania just to name a few.
To celebrate this release, grab a groovy remix of "Yeah" (track 9 on the album). This reworking comes from Belgian act Mickey, who effortlessly manages to find just the right mix of pop and house.
Beni - Yeah (Mickey Remix)
Now for all the Aussies reading this, Beni will be bringing his DJ skills to get down a party near you soon. Next stops are Sydney, Adelaide, Newcastle and Gold Coast. For more info, check out Beni's MySpace and note that the album will be available soon (or now if you're Australian) on