saturday nite with… BLACK STROBE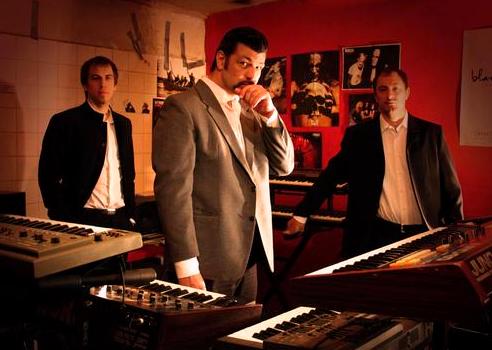 Black Strobe were formed in Paris in 1997 by producer Arnaud Rebotini and DJ Ivan Smagghe. Originally producing in the house genre, they later became more influenced by music from the 1970s and 1980s, especially industrial post punk and camp, European electronic body music (or EBM). However, they describe their dark electrosound as "frozen balearic gay biker house". They were instrumental in the rise of the electroclash movement in the UK with their breakthrough single Me And Madonna, released in 2002 on Output Records.
Black Strobe - Me & Madonna (The Twelves Remix)
Their tracks have been remixed by some of the biggest names on the electro scene, including Brazilian electro wizzards The Twelves (see remix above), but Black Strobe are also much sought after as remixers. They have worked with such diverse artists as Röyksopp, Nitzer Ebb, Rammstein, Frankmusic, The Rapture, and Tiefschwarz.
After Ivan Smagghe left in 2006, Black Strobe reinvented itself to re-emerge as a four-piece live band, with members David "Siskid" Shaw (guitar), Bastien Burger (bass and keyboard) and Benjamin Beaulieu (drums) joining Rebotini on vocals. They subsequently released the album Burn Your Own Church (Playlouderecordings) in 2007 and the Back From Beyond EP in 2009 (Supersoul Recordings). Theyare now putting the final touches to their new album, which is scheduled for a Marc 2011 release. In the meantime, here's another remix from our vaults…
Black Strobe - Italian Fireflies (Eskimo Twins Re-Work)
Remixed by Leeds-based production duo Eskimo Twins (who have already played with Simian Mobile Disco, Boys Noize and Erol Alkan), this rework of "Italian Fireflies" is a real electro finery of the finest kind.
For more information and music, go ahead and pay Black Strobe a visit on MySpace. Buy their music on