BODI BILL – TIP TOE WALK (SIRIUSMO REMIX) (Indie/Electronica – Germany)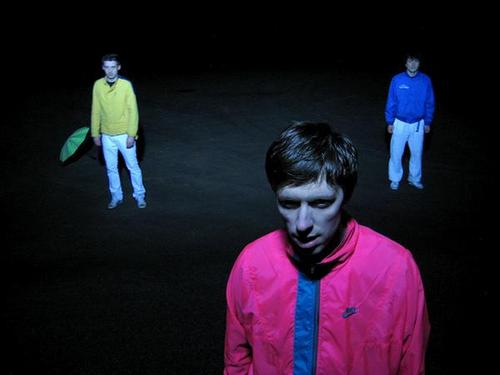 Berlin-based trio Bodi Bill make music that really breaks boundaries. Electrofolk? Experimental electronica? Indie pop? Well, let's forget about genre definitions and focus on the music. Alex Amoon, Fabian Fenk (aka Pantasz) and Anton K. Feisthave have already released two albums and are currently working on their third LP. Their acclaimed debut, No More Wars, was followed by their equally amazing sophomore album Next Time, released in May 2008 (both albums on Sinnbus).
Bodi Bill - Tip Toe Walk (Siriusmo Remix)
"Tip Toe Walk" was given the remix treatment by Siriusmo, who is fast becoming one of our favourites here at umstrum||music. This mix is a completely different take on the original and its slow grinding vibe is so implacable it's almost unnatural. Hypnotic loops, overpowering bass and jazzy keyboards wrap around compelling vocals and leave a penetrating impression of melancholy.
Check out Bodi Bill's albums on MySpace and buy them on