CAMILLE – ILO VEYOU (Acoustic/Experimental – France)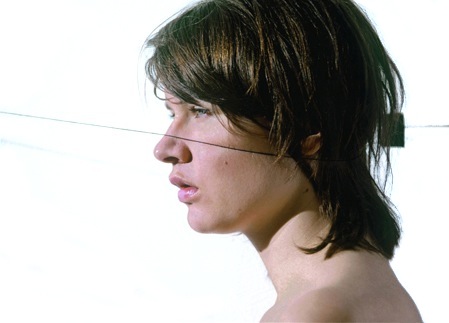 Since the beginning of her career almost ten years ago, French chanteuse Camille (born Camille Dalmais) has relentlessly explored the possibilities of modern music with her innovative and unconventional songs. Her past two albums – the platinum-selling French-language breakthrough Le Fil (2005), and its beat-boxy bilingual follow-up Music Hole (2008) – pitted the Parisian performer against the percussive sounds of her own body. Camille's restless, inventive voice was perfectly enhanced by the gleeful blizzard of clicks, snaps, gulps and claps that she and her then producer, Birmingham-born beatboxer MaJiKer, created to accompany them.
On her self-produced fourth solo album Ilo Veyou, Dalmais continues her musical exploration but MaJiKer is gone. She recorded most of the album in vast spaces with distinctive acoustic qualities – including various churches and abbeys – filling them with playful songs that reflect her current state of mind. "I recorded it in a quiet, serene environment", she explains, "and it's a very live, acoustic album about musical moments. It's very folky and it takes its time, that's what I would say".
Arrangements are sparse throughout the album, which may be due to the fact that Camille decided to go back to basics and record all 15 tracks in single takes. Most of Ilo Veyou finds the songstress simply backed by a string quartet and a Brass band and the result is an album that is dazzling in its naked emotion.
As a bonus, you will find a Disco-tinged remix of Camille's 2009 single "Home Is Where It Hurts". Produced by David Rubato this complete reinterpretation of the track is as unexpected as it is brilliant!
Camille - Home Is Where It Hurts (David Rubato Version)
To find out more about Camille on her official site or go to MySpace. All her music is available online at Amazon or