CANYONS – KEEP YOUR DREAMS (Indie – Australia)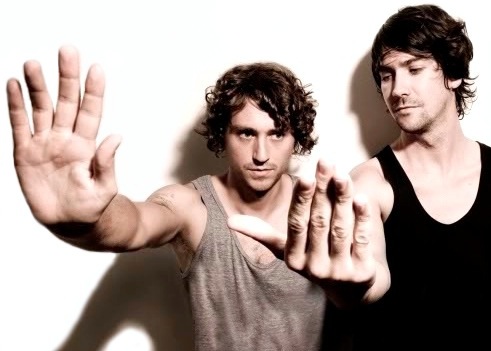 It's been a long time coming, but Canyons' debut album Keep Your Dreams is finally here! Featuring seething synth lines, roaring saxophone, tribal drums and chugging bass lines, the West Australian duo's album is an incredible collage of sounds and melodies. Possibly the best track on here, debut single "My Rescue" infuses the disco-tinged electronic music the group is known for with heavy guitars and rattling drums.
Second single "See Blind Through" on the other hand is pure disco-funk goodness. Check out this remix of the song by Melbournian DJ Mic Newman.
While Keep Your Dreams certainly is a strong debut for Ryan Grieve and Leo Thomsen, it tends to be a bit all over the place, sounding more like an assemblage of jagged, weirdo house music than a cohesive whole. There are quite a few memorable moments, and Canyons make it clear they can excel at pretty much any musical genre, but the album might have needed a clearer direction.
To celebrate the album's release, Canyons will get out of the studio and onto the road with a string of shows in Australia, and a special support for Justice! Show Canyons some love on their official site or Facebook. Stream the album in its entirety on SoundCloud and buy it on