CAPITAL CITIES – SAFE AND SOUND (ElectroPop – US)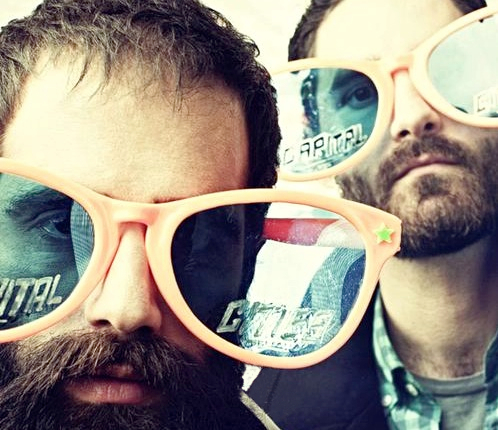 L.A. electropop duo Capital Cities has been enjoying a fair amount of internet buzz in the past couple of weeks, following the release of their self-titled debut EP at the beginning of June. With their extremely catchy pop tunes, they've been building an ever-growing base of loyal fans in their hometown, in the US and abroad.
The two musicians at the core of Capital Cities, Ryan Merchant and Sebu Simonian, met through craigslist in 2008 in Los Angeles and composing and producing tracks together. Their collaboration quickly became a full-time occupation and they decided to create Capital Cities.
Their self-released debut EP is the result of many months locked up in the studio, recording electro-infused tunes with powerful vocals and polished production. The record includes a collaboration with producer Simon Mills, one half of the UK electronica duo Bent ("I Sold My Bed, But Not My Stereo") and is mastered by Mike Marsh (Phoenix, Empire of The Sun, Röyksopp). Check out the infectious, 80s inspired first single "Safe and Sound"…
Capital Cities - Safe and Sound
For more info and music, you can check out Capital Cities' official site. Their debut EP is available for download from Bandcamp or