CARTE BLANCHE – THE MOLECULES (House – UK/France)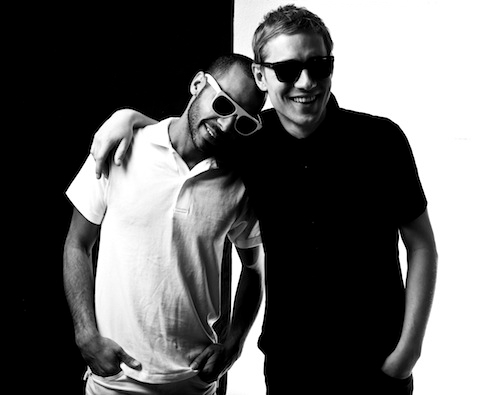 Carte Blanche is the Chicago House-influenced collaborative project of DJ Mehdi from Paris and Riton from Leeds, both separately known for their original take on hip hop and electronic music. Started in 2010, this collaboration came to a premature end three days ago on September 13th after the tragic death of Dj Mehdi.
The last track released by the pair was given away for free by their label Ed Banger Records and endorsed by Annie Mac. It's an amazing revesion of Prince's "Let's Go Crazy", a future staple in all of your record collections. Brilliantly straightforward and irresistibly danceable, "The Molecules" is the perfect peak hour jam to electrify the crowds.
Carte Blanche - The Molecules
While Riton is best known for remixing the likes of LCD Soundsystem and Crookers and for breaking the number one spot in the Kraut Rock charts in 2008 with his EINE KLEINE NACHT MUSIK project on Modular Records, DJ Mehdi was considered a true innovator on the scene and a highly respected figure within the DJ community. Together they made a few memorable tracks, including their memorable collaboration with Alexis Taylor from Hot Chip and Kid Sister. Sample below…
Carte Blanche - With You (Ft. Alexis Taylor)
For more info, Carte Blanche is on Facebook and, if you like the music, you can buy the duo's stunning debut EP White Man On The Moon and other releases on