THE CHAIN GANG OF 1974 – WAYWARD FIRE (SynthPop/Electro – US)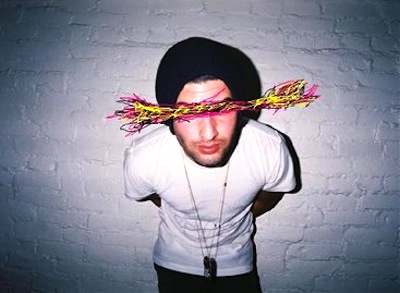 Denver's Kamtin Mohager, the genre-jumping singer/multi-instrumentalist behind The Chain Gang of 1974, has spent the past several years honing his sound over the course of his first two self-released records, White Guts and a collection of early cuts called Fantastic Nostalgic. Citing influences like Tears For Fears, INXS and Talk Talk, Kamtin takes us for a nostalgic walk through some of the more progressive music of the 80s.
That's abundantly clear on Kamtin's forthcoming album Wayward Fire, a record that looks to the past for inspiration but remains strongly focused on the future of pop music. The laser-guided synth lines of crowd pleasers such as "Undercover" and the rather epic "Hold On" are somehow reminiscent of another retropop outfit, the now defunct LCD Soundsystem. What sets the Chain Gang of 1974 apart from many of its contemporaries is Mohager's eclectic taste in music, acquired at an early age listening to his parents' punchy, groove-riding record collection. The result is a sound that borrows from electro, synthpop, post-punk and everything in between, with a clearly stated objective: make you dance!
The Chain Gang of 1974 - Hold On
The Chain Gang of 1974's album Wayward Fire will arrive in stores on June 21 via Modern Art Records. For now, the single "Undercover" is out and available from all good download platforms. Download Twin Shadow's remix on the official site.
The Chain Gang of 1974 - Undercover (Twin Shadow Remix)
Find out more about the Chain Gang of 1974 on MySpace and buy the music on