CHLORINE FREE – START FRESH (Jazz/Funk – France)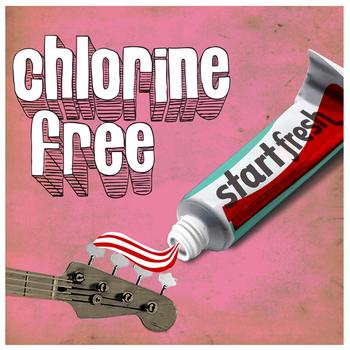 First heard on Rubin Steiner's compilations, French collective Chlorine Free breathe new life into Jazz Fusion. With their creative mix of Jazz, Funk and elements of electronica, they could really be onto something.
Inspired by classics of Jazz music but also by a myriad other genres, the seven artists who make up the combo's current line-up are as comfortable in the studio as they are on stage, jamming and experimenting. When performing live, Chlorine Free is a feast for the ears and for the eye: with two keyboardists (Rhodes and Clavinet), drum-bass, trombone, flute and a live DJ, this is hardly a common line-up. Together they  create some powerful grooves and deconstruct the norms of Jazz, Funk, Electro, and everything in between.
No wonder highly-respected hip hop artist Raashan Ahmad happily accepted their invitation to be featured on Start Fresh, the band's debut EP, released last May on DuNose Records. The SF-based rapper/poet contributes vocals to Chlorine Free's highly addictive funky number "D'fish", which is already getting some serious airplay on French avant-guarde Radio Nova.
Chlorine Free – D'fish (feat. Raashan Ahmad)

If you're interested in listening to more tunes by Chlorine Free, visit the band's official MySpace. You can purchase Start Fresh on