CHOO CHOO – WE GO (Indie/Pop – Switzerland)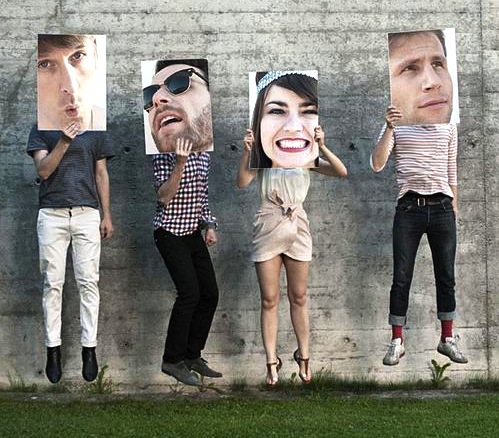 If there is a secret to how great pop songs are made, then Choo Choo clearly own the recipe. The fourpiece from Bern, Switzerland mixes soulful pop songwriting with heartfelt indie rock passion and they can have their share of fun in the process, even better!
Drawing influences from 60s Teenage Beat, soul and garage rock, these kids brew a fresh blend of steam-powered alternative pop, somewhere between The Sonics and The Caesars.
The band is Dan on vocals, guitars and songwriting, Yan on bass and vocals, Sam on drums and vocals and Lili on keys and vocals.
Choo Choo - It's A Good Thing (Pharao Black Magic Remix)
Early 2011, three years after their debut album, bursting with juvenile energy and enthusiasm, they released their second album Cannes, a ten-song bubble of perfect indie pop.
"We go" is the third single outtake from Choo Choo's sophomore album  and it comes with remixes by Dj Rotiv from Brazil and Choreo from Germany.
Find Choo Choo on MySpace or check out their official site for tour dates and more. If you like what you hear, you can purchase Cannes on