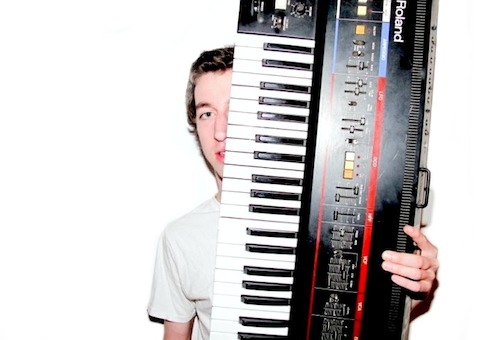 Jeremy Malvin, aka Chrome Sparks, grew up in Pittsburgh and then moved to Ann Arbor to study percussion at the University of Michigan. Now the young beatmaker just chills and makes glitchy dreampop, when he isn't playing drums for StepDad or making high-energy remixes under his Professor Purple alias. The latest result of his musical experiments is a new 7-track EP, released as a free download via BandCamp.
For a little taste of what the My <3 EP sounds like, check out Chrome Sparks' mind-blowing collaboration with talented LA's own Steffaloo just below…
Chrome Sparks - All There Is (Feat. Steffaloo)
For more info, check out Chrome Sparks' page on Facebook. You can also buy all his releases on a name-your-own-price basis via BandCamp.