saturday nite with… CHROMEO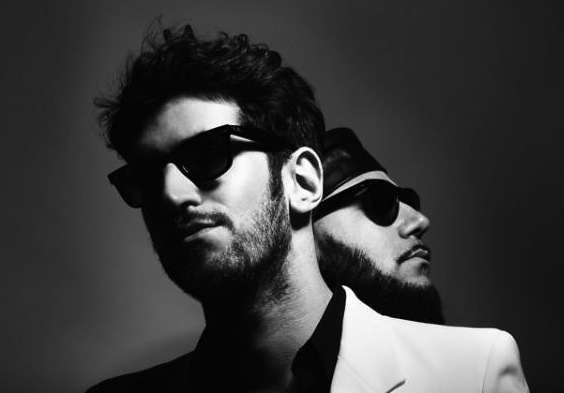 Chromeo is an electrofunk duo based in Montreal and New York City. The duo is composed of P-Thugg, (Patrick Gemayel) on keyboards, synthesizers and talk box, and Dave 1 (David Macklovitch, who happens to be the older brother of A-Trak) on guitar and lead vocals. The two have been friends since childhood and officially formed the band in 2002. With their customary irony, they describe themselves as the only successful Arab/Jewish collaboration since the beginning of time. And they have been quite successful indeed. Ever since their 2004 debut album She's In Control, which spawned massive singles such as "Needy Girl" and "Rage", the pair has garnered wide interest and praise…
Yuksek - So Down (Feat. Chromeo)
In 2005, Chromeo released a mix CD of funky dance tracks on Eskimo Belgium records entitled Un Joli Mix Pour Toi. During early 2007 Chromeo supported indie rock group Bloc Party on their British tour. Still in 2007, their second album, Fancy Footwork, produced by the duo with the help of Tiga and mixed by Philippe Zdar from Cassius, was released to overwhelmingly good reviews.
Chromeo - I'm Not Contagious
Chromeo - Don't Turn The Lights On (Vodka Milk Remix)
Their latest release, Business Casual, cements their reputation as master arrangers and producers. Their sound is glossier than ever and it effortlessly alternates between icy electro, lighthearted disco and neon-lit club bangers. With a solid electrofunk foundation and clear influences of 80s glossy pop music, Chromeo are growing and this album is about their growth and evolution as artists. It might not be as ambitious or fresh as Fancy Footwork but it's still a solid invitation to the dance floor.
Listen to more music HERE and show Chromeo some love on MySpace. You can buy their music on