CITY CALM DOWN – DARE (ElectroPop – Australia)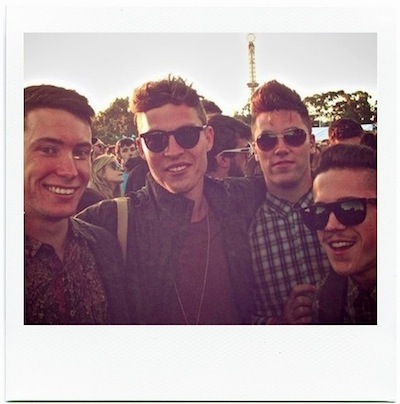 City Calm Down is a four-piece live electronic outfit from Melbourne. With varying degrees of influence stemming from post-punk, disco, jazz, and techno, they're making an interesting brand of dancy electropop. The band's latest release is a double A-side single including two new songs: "Dare" and "Burn Out".
This new EP showcases CCD's raw vocals and layered live synths, setting them apart from the current wave of highly processed, drum-machine-powered electro outfits. Nowhere is this better illustrated than in their live show, which involves extensive use of samplers, synthesizers, sequencers and drum modules as well as more traditional instruments such as bass guitar, saxophone and live drums.
Listen to more music on SoundCloud, follow them on Facebook or check out the official site. Buy the Dare/Burn Slow EP on BandCamp and download their previous releases from