CLUBFEET – BRIGHTLIGHTSBIGCITY (Pop – Australia)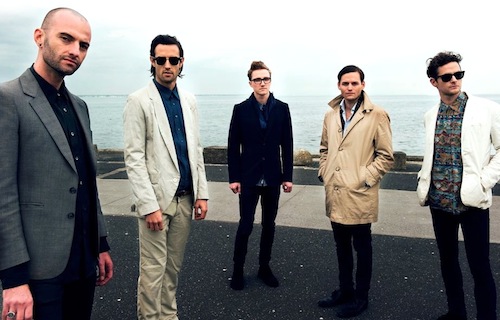 "BrightLightsBigCity" concludes the six-chapter collaboration between Australian/South African synthpop outfit Clubfeet and fashion videographer Alex Goddard. For this last video, Goddard hand-painted the processed 8mm frame by frame in an extremely exhausting process that has definitely paid in spades. It features subtle nods to each of the previous clips, including personal favourite "Last Words". Watch it on Vimeo.
Clubfeet - BrightLightsBigCity
There are accompanying remixes by The Whip, Jetlag (feat. Andy Rourke of The Smiths), Mercury, Body Language and All Dom Wrong (Plant Music's founder).
Clubfeet - BrightLightsBigCity (The Whip Remix)
Find out more on Clubfeet via their Facebook page or their official site. Listen to more music on SoundCloud and buy Clubfeet's album on