COASTAL CITIES – ENTROPIC (Indie/Pop – UK)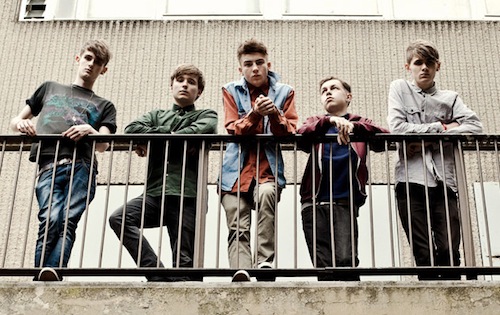 Young indie pop 5-piece Coastal Cities have announced the release of their new double A-side single "Entropic" / "Nothing Ever Changes", out June 3 on Once Upon A Time Records. The first song to surface "Entropic" is a fresh and addictive track which has summer vibes pumping through its veins. It was produced by Hugh Worskett (Delphic) and mixed by Adrian Bushby (The Rapture, Two Door Cinema Club).
Coastal Cities boast a sound fuelled by jagged funked-up guitars, 80's tinged keyboard riffs and upbeat summer vibes, delivering a fantastic mix of indie rock and pop with dance inclinations. Their previous releases, "Relief" and "Think Tank", saw them gain some impressive radio airplay and with this new single, they are bound to impress further as they show the world their very own take on UK indie.
Over the next couple of months Coastal Cities will be performing a handful of shows in and around the UK to support the release of their new single. Find out more on Facebook and buy the music on