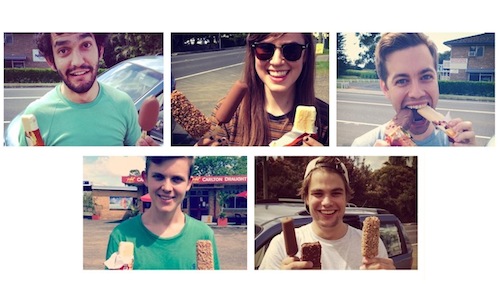 Cub Scouts are an energetic 5-piece from Brisbane, who have been crafting their own colourful and charming style of indie pop for the past couple of years. Featuring Tim Nelson on vox and piano, Dan Puusaari on drums, Sam Netterfield on keys and vox, Zoe Davis on bass and vox and Andrew Williams on guitar, Cub Scouts have already garnered huge praise and support in their native Australia
Between national tours the band found time to put the finishing touches on their super catchy new single, "Do You Hear". Good news is you can download the song for free on their BandCamp.
The new track follows on the back of their first single, the contagious, steel-drum driven "Evie," which was on heavy rotation on Triple J all summer. "Evie" and "Do You Hear" will both be included on Cub Scouts' upcoming EP recorded with Melbourne producer, John Castle (The Boat People, Washington, The Cat Empire).
Show Cub Scouts some love on Facebook. Buy the music on