DA BRASILIANS – DEBUT LP (Folk/Pop – France)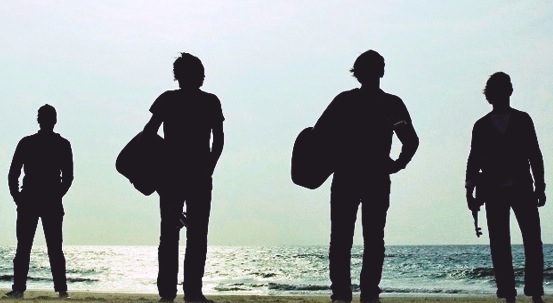 Da Brasilians is part of what has come to be known as the "New Parisian Scene". Together with other bands such as The Dodoz or BB Brunes, they have taken their vintage guitars out and brought rock and folk music back into the spotlight.
Formed in 1999, Da Brasilians was created by four school friends (Rémi Lelièvre and Vincent Fraboulet on guitar and vocals, Jeff Lelièvre on drums and Benôit Chapdelaine on basse), who were later joined by Gregory on keyboards. For them, there no such thing as a frontman and this is probably partly due to the fact that the band has two vocalists and builds songs around vocal harmonies and layered arrangements.
Da Brasilians - Revolution
After a first EP, About You, released in 2009, and hundreds of concerts in clubs and music festivals, Da Brasilians released their self-titled debut album last November. Clearly influenced by Brit Pop, folk and 70s rock, the five-piece has mastered the difficult art of songwriting and this is exactly what they show with these eleven tracks.
Listen to other music by Da Brasilians on MySpace and buy their album and EP on
Like it? Share it!