saturday nite with… DADA LIFE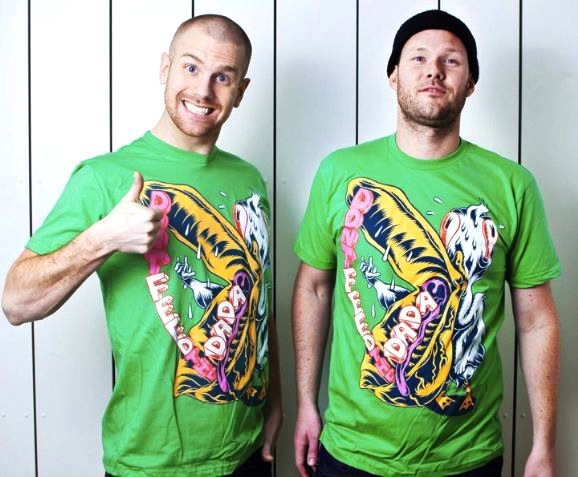 Dada Life don't care about genres. They don't care about smartness. They don't care about the things you care about. Dada Life just want to make you jump up and down. Then make you crash into a wall with a smile on your face.
The formula has been a winner since the start. In summer 2006 the Swedish duo released their debut single "Big Time" and DJs all over the world were instantly seduced. Since then there has been a steady stream of records and remixes for artists such as Laidback Luke, Alex Gopher, Kaskade and Dan Black/Kid Cudi.
The tunes are played by everyone from Crookers, Eric Prydz and Benny Benassi to David Guetta, as well as featured on tons of compilations. Tiësto quickly understood how to Do the Dada – and the duo played before him on his massive USA-tour 2009 (as well as some dates 2010). With their newest single "Happy Violence", Dada Life confirm that they still have a few tricks in their bag. Perfect soundtrack for your saturday night!
Find out more on Dada Life's official site and buy their music on