DAVID'S LYRE – HIDDEN GROUND (Indie/Pop – UK)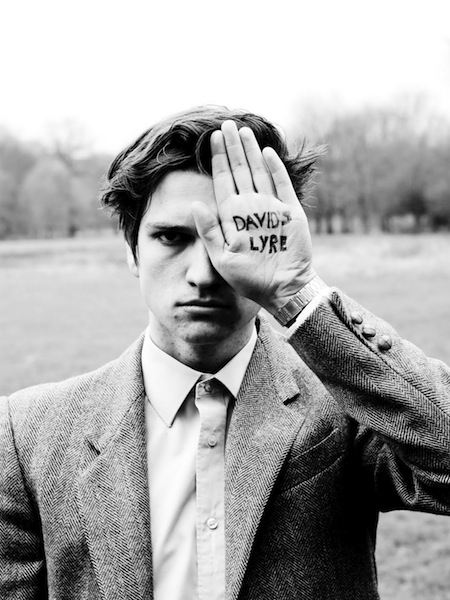 Before we get started, there are a few things you need to know about David's Lyre. This solo artist is in his twenties, he was born in London but currently lives in Manchester and he is not called David at all. Before starting his solo endeavor under this enigmatic moniker, Paul Dixon was in different bands, none of which involved him playing the lyre.
Dixon's first demos and singles as David's Lyre attracted major label interest and some of the songs even got played on Radio 1 and 6 Music. After his critically acclaimed debut EP In Arms, released at the beginning of 2011, Dixon now has a sensational new single out since Monday via Hideout Recordings. "Hidden Ground" is an achingly beautiful song, understated and yet daring in its approach. Paul's unique voice floats over the top of his baroque arrangements and furious rhythms. He takes some of the best elements of instant-appeal pop music and distills them into his more experimental musical world.
David's Lyre - Hidden Ground
Let's add that David's Lyre received considerable attention for his covers of White Lies and Tinie Tempah among others, as well as his remixes of other artists – notably, Marina and the Diamonds and Everything Everything. His own compoitions have also been remixed by the likes of The Last Skeptik, JaKwob, Jack Steadway of Bombay Bicycle Club, Morgan Geist, who gave what were once folk-ish pieces a glitchy electro makeover.
David's Lyre - In Arms (Bombay Bicycle Club Remix)
David's Lyre - Hidden Ground (Drugs Remix)
With a debut full-length currently in the works Dixon has the potential to become a pop force. Judging by his success so far, he could definitely be onto something special. Be sure to follow him on MySpace or visit his official site for more info. Stream a few tracks and download "Hidden Ground" on SoundCloud.