DEAD SEA LIONS – YELLOW BOOKS (ElectroPop/Rock – France)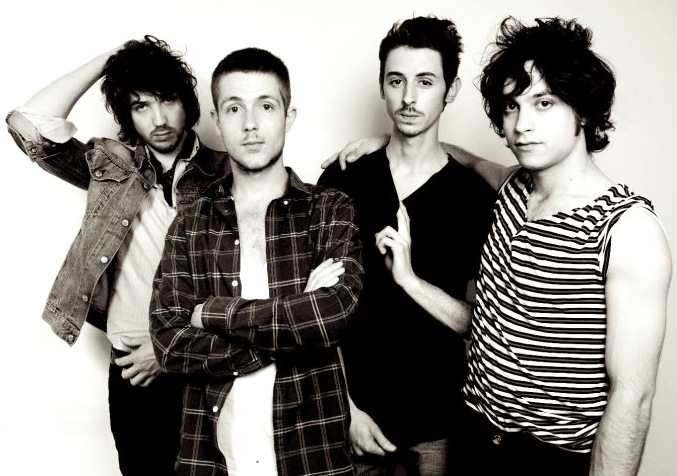 Dead Sea Lions is a young electro rock band from Paris. This four-piece act is barely a year old and they've already managed to get some nice write-ups in revered music magazine "Les Inrocks" and fashion bible "Elle". Its members Alex, Paul, Mustapha and Adrien, all in their mid-twenties, started making music together in January 2010 and immediately went into the recording of what would become their debut EP: Children / The Return.
Dead Sea Lions - Children
Hellishly well-crafted, these electro-pop gems feature layered synths, heavy beats, overdriven samples and dirty rock guitars. Drawing influences both from rock classics and pop music of the 90's and 00's, Dead Sea Lions manage to come up with strong melodies and anthemic choruses that are, quite frankly, irresistible.
The band is now heading their noisy and abrasive live act to the stage and wrapping up a new record, due early next year. If you want to know what it will sound like, here is an exclusive preview of their new track "Yellow Books". Not bad indeed…
Dead Sea Lions - Yellow Books
Show Dead Sea Lions some love on MySpace. Buy on