DETEKTIVBYRÅN – WERMLAND (Folk/Electronica – Sweden)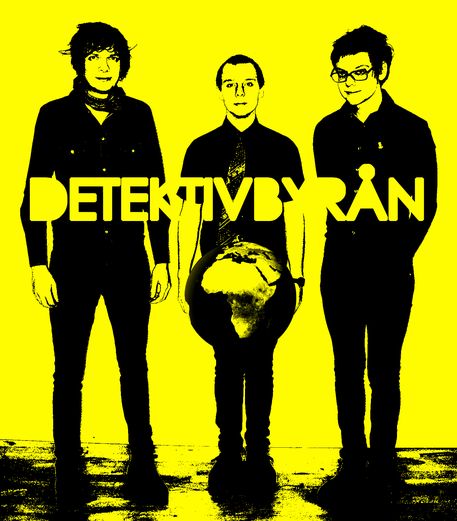 Swedish folktronica outfit Detektivbyrån is a trio consisting of Anders "Flanders" Molin (accordion, music box), Jon Nils Emanuel Ekström (drums, sound box, bells) and Martin Molin (glockenspiel, traktofon, keys).
Strange as it may sound, their music is like a perfect crossover between Ratatat and Beirut. Their unusual mix of accordion (with melodies often reminiscent of Yann Tiersen),  glockenspie, percussion, programmed beats and the occasional keyboard/synth feels very polished but also utterly spontaneous and natural.
After putting out a couple of brilliant EPs and touring all around their native Sweden between 2006 and 2008, Detektivbyrån finally released their long-awaited first full-length album, Wermland, in September 2008.
In February 2009 Jon Nils Emanuel Ekström left the band, leaving the two remaining band members still working on the future album tentatively named Beyond and on the soundtrack of the american film Tenure. Unfortunately, the band was dissolved about six months ago and clearly stated on their official website that they would not make any more music or live performances under the name Detektivbyrån.
This shouldn't stop us from enjoying their cool tunes. Here's a couple of songs, just for you!
Detektivbyrån - Nattoppet
To find out more about Detektivbyrån, go their official site or MySpace. You can get their albums on