DUKES OF WINDSOR – THE OTHERS (Electro/Rock – Australia)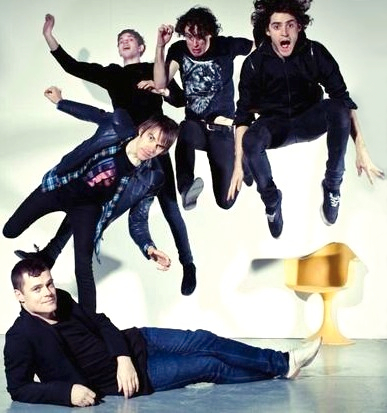 Australian electro/rock band Dukes of Windsor was formed in 2004 in Melbourne but is currently based in Berlin. Their stark sound fuses minimalist rhythms, punchy bass-lines, cascading guitar riffs, and glacial synths. The original lineup consisted of Jack Weaving, Oscar Dawson, Scott Targett, Cory Blight and Bobby Manila. Joe Franklin replaced Bobby Manila on bass in 2005 and drummer Mirra Seigerman replaced Cory Blight in late 2009.
The band's first major hit, "The Others", was released in Australia in 2006. It was then remixed by Aussie dance act TV Rock and became a massive club hit accross the country.
Dukes of Windsor - The Others (Club Mix)
Dukes of Windsor - Runaway (ZPYZ Mix)
After the release of their sophomore album, Minus, the band took in a string of sell-out gigs in capital cities, as well as completing dates nationally with Sneaky Sound System, Sam Sparro, The Music and The Vines. Three singles were released from Minus, including "It's a War", "Get it" (both 2008), and most recently, "Runaway" (2009).
Dukes of Windsor - Runaway (Kitchen Version)
Dukes of Windsor relocated to Berlin in December 2009 and are currently working on their self-produced third full-length album. Check them out on MySpace and buy their music on