saturday nite with… ELLEN ALLIEN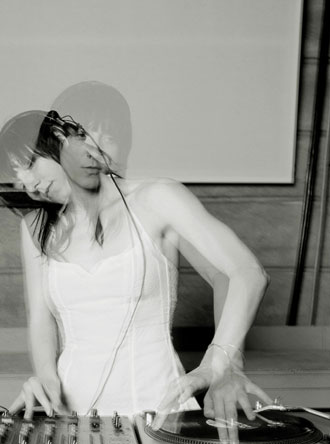 Ellen Allien's first immersion into dance music happened in London, at the height of the acid house phenomenon. Later on, when she returned to Berlin, her home town, she got into DJing and started spinning records in some of the most renowned local clubs. Throughout the remainder of the '90s, she hosted programs on Berlin's Kiss FM, worked at a record shop, managed a label called Braincandy, and took part in the BPitch Control parties, which led to her to creating the label of the same name.
Her discography includes, amongst others, Berlinette (2003), Thrills (2005), and some mix albums. Her 2006 collaborations with Apparat, the LP Orchestra of Bubbles and the Turbo Dreams EP, give you a glimpse of the vast arrayof sounds that make up her repertory, including some more down-tempo tunes…
Ellen Allien & Apparat - Leave Me Alone
A personal favourite is the song "Leave Me Out". It's not representative of the rest of the album but it's pretty amazing in its simplicity.
If you like what you hear, you can sample a lot more of Ellen Allien's music on MySpace and of course you can buy all the tracks on
Like it? Share it!