EMMA SHAHEEN – THE LIFE IS (Acoustic/Indie/Pop – UK)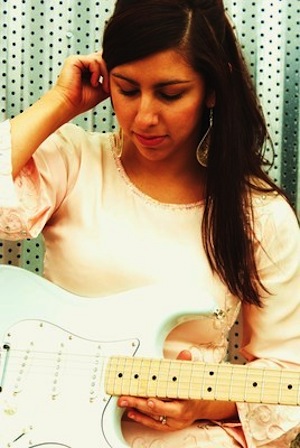 Mixing smooth and soulful vocals with stunning melodies, singer/songwriter Emma Shaheen is the latest secret of the UK's independent music scene. At 27, the young artist has already managed to release a handful of singles and appear at gigs and festivals up and down the country, scoring support slots for Daniel Bedingfield and Corinne Bailey Rae.
First heard with Leeds-based nu-jazz band Today's Mathematics when she was just 17, Shaheen was featured on the band's single "Butterfly", played on Radio 1 and acclaimed by music guru Trevor Nelson. After Mathematics disbanded in 2005, she took her first steps as a solo artist with the single "Perfume", produced by Homecut and released on First Word Records.
With her new self-released EP, The Life Is, Emma Shaheen showcases her graceful singing and efficient songwriting. The record's opener, hip hop infused "Life is beautiful", received high praise on the BBC's Raw Talent radio show and the song "Play On" is in line with Shaheen's more acoustic compositions.
She is currently working on a few new songs with younger brother Joel for her yet-untitled debut album. The siblings are planning to record this new material over the summer and Emma is already in talks with a major label so we can maybe hope for an album before the end of the year… Keep an ear out!
Emma Shaheen - As I Lay Down To Sleep
For more info and tunes, check out Emma's official site or listen to her music on SoundCloud. You can buy The Life Is and new single "Falling For You" on Bandcamp.