FELDBERG – DON'T BE A STRANGER (Pop/Electro/Folk – Iceland)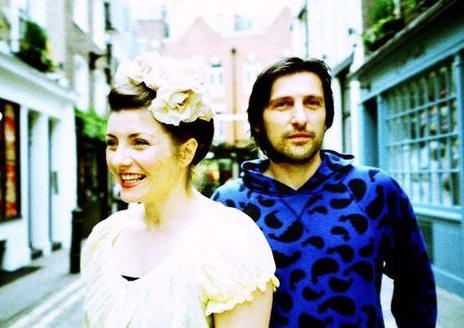 Icelandic duo Feldberg was formed in January 2009 Feldberg by  Eberg, a well known musician in Iceland and Europe, and Rósa Birgitta Ísfeld. Eberg had been working on some syncs and was looking for a female vocalist. Rósa, who had been working with Icelandic pop band Sometime, came highly recommended by a friend and the pair started working together straight away.
One of their tracks was soon featured in an ad for the Nova Telecom Company and demand for a release was such that they were quickly contacted by Cod Music, who offered to release the track. More recently, their track "Dreamin" was picked up by classy French label Kitsuné and included on their April 2010 compilation.
Feldberg - Dreamin' (Jesus + Judas Remix)
Musically Don't Be A Stranger combines elements of electronica, acoustic pop and folk with nice percussions and catchy chorus. Quite dreamy and subtle, the songs are arranged with a typical Scandinavian pop sensitivity, turning most of them into potential radio hits. Coming from Eberg, we may have expected a bit more experimentation and less radio-friendliness but the overall result is still a well-rounded album with some pretty strong melodies.
Find Feldberg on MySpace. You can purchase the Dreamin' EP, complete with eleven (11!!) remixes on
Like it? Share it!