FLASHMEN – SPY HUNTER (Dreamwave/Electro/Disco – US)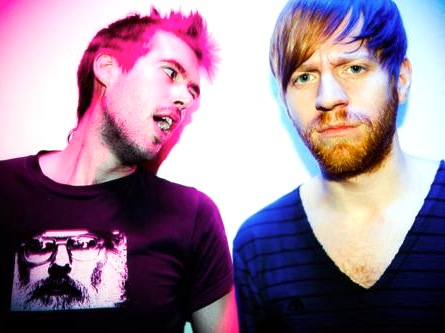 Flashmen is the result of a collaboration between Bradley D, a DJ from Brooklyn, and Daniel E, a singer/songwriter from Chicago. Over the last few months,  they've been blowing up on the web, with lots of major bloggers giving them props for their excellent releases. Their track "As The Night Rolls On"  was recently remixed by LA-based duo NightWaves, who added their magical touch to this pretty groovy disco tune.
Flashmen – As The Night Rolls On (NightWaves Remix)
Flashmen's silky smooth sound is built around classic 80s synths and powerful basslines that give their tracks a glittering dreamwave aura. This sound, perfectly tailored for the dancefloor, is what you'll find on "Flashmen Theme", taken off their Spy Hunter EP.
Flashmen – Flashmen Theme
And here's another one for the road: "Little Wildcat" remixed by Infernal Devices. The retro-futuristic sound of the original is enhanced by pumped up synths and the result is a song that's as close to perfection as humanly possible.
Flashmen – Little Wildkat (Infernal Devices Remix)
Show Flashmen some love on their official blog and MySpace. You can also download their Spring Romance Mix HERE.