FORTUNE – STARING AT THE ICE MELT (ElectroPop/Indie – France)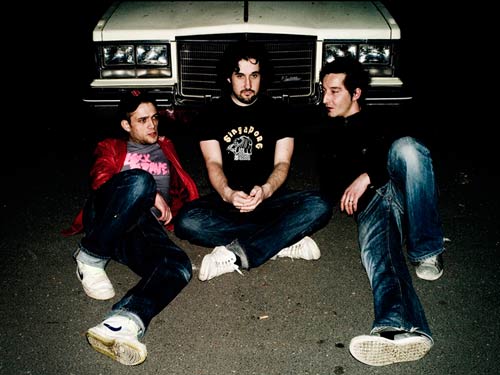 Following in the footsteps of bands such as Phoenix or Pony Pony Run Run, Fortune are bringing a breath of fresh to the French indie electro scene. With their debut album, Staring At The Ice Melt, Lionel Pierres, Hervé Loos and Pierre Lucas are clearly setting the tone: it's unashamedly pop, it's fresh and effective and it's gonna make you dance!
Even Thomas Mars from Phoenix seems to have added them to his  list of favourite new bands. According to him, their newly-released album is "almost like a candy shop, everything is very sweet, the whole thing is very fresh. It's like a mix between classical music and modern pop music."
Released on Disque Primeur, Staring At The Ice Melt is out now via all major digital outlets. The first single off the album,"Gimme", is a pure pop anthem with lush synths and a truly addictive hook. Check it out below edited by Blackjoy and umstrum…
Fortune - Gimme (Blackjoy & umstrum Edit)
You can also check out the great remixes they've done for bands such as Phoenix, Pony Pony Run Run, My Tiger My Timing or Axe Riverboy. They are all available for free download on their official site.
Axe Riverboy - Carry on (Fortune Remix)
For more info and tour dates, head over to Fortune's official site and MySpace. You can purchase the album and EPs on