FRENCH HORN REBELLION vs DATABASE – BEACHES AND FRIENDS (Nu Disco/Electro – US)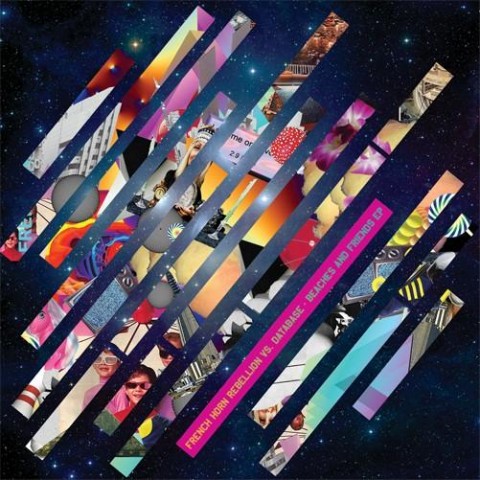 The Beaches and Friends EP is a fantastic collection of deliciously anachronic tunes! French Horn Rebellion and Database (and multiple remixers) take us back to the 80's and beyond with the different renditions of the gorgeous title track "Beaches and Friends". Check it out below and buy it on iTunes.
French Horn Rebellion vs Database - Beaches and Friends
French Horn Rebellion are Robert Perlick Molinari and David Perlick Molinari, two brothers from Milwaukee who are now based in Brooklyn. You'll be wondering where the band's name come from. Well, Robert actually plays the French horn but, after spending some time playing in an orchestra, he allegedly decided to rebel against the constrains of this discipline. Hence the name French Horn Rebellion. FHR have done some lush remixes for artists such as Two Door Cinema Club, Empire of the Sun or Magic Magic.
Find out more about them on MySpace.
Database are Lucio Morais and Yuri Chix. Based in São Paolo, the two are childhood friends who started working the decks in 2005 and gathered crowds of followers on the dance floor of São Paulo's legendary club "AmpGalaxy", now extinct. In 2008, Database released their first compilation, Uglyedits vol.1, which was later followed by the Miami EP (released on Southern Fried Records) and Uglyedits vol.2 in 2009. After collaborating with artists such as Metronomy or Golden Bug, they are now teaming up with FHR to rock the dancefloors with some solid nu-disco tunes.
More info and tour dates on MySpace. Buy on