FRIENDLY FIRES – ON BOARD (DancePunk/Electro – UK)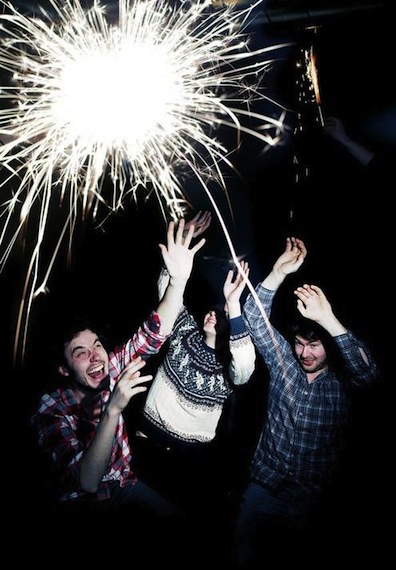 Born out of the ashes of First Day Back, the hardcore band they formed while still at school, Friendly Fires are Ed MacFarlane (vox), Edd Gibson (guitar) and Jack Savidge (drums). They are currently signed to  XL Recordings (also home to Peaches, Dizzee Rascal or Sigur Rós, to name a few).
They make razor-sharp post-punk that makes all the dismal, skinny jeaned '80s revivalists you've been hearing these past few years look like amateurs. Assured, honest and ultimately sweet, Friendly Fires is a glib reminder that you don't need much to have an all night disco party and that there's no shame in getting your groove on!
Friendly Fires - On Board (Joakim Remix)
The trio now seems to be on the fast track to mainstream success – they've already released a handful of hit singles and toured around as far as America and Japan. Their self-titled debut album has just been re-released with a bonus disc including their new single "Kiss Of Life", remixes by the likes of Aeroplane or Paul Epworth, and videos…
Show Friendly Fires some MySpace love and get their music on