GOTYE – EYES WIDE OPEN (Indie/Pop – Australia)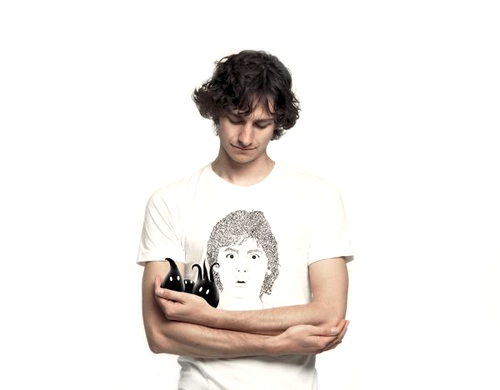 Australian singer, songwriter and drummer Gotye (born Walter De Backer) had been away for over three years already, mainly recording and touring with Melbourne-based indie rock band The Basics, but he's finally back with new material.
The single "Eyes Wide Open" is based on the sound of a musical fence, sampled somewhere in the Outback, and it is inspired by Wally's experience of performing in this lonely wasteland and tasting this feeling of utter isolation. The result is an epic piece of drum-driven indie pop extravaganza, with a surprising guest star: pedal steel. I bet you didn't see that coming!
Gotye is currently working on his third solo album, which will hopefully be out by the end of this year. We can only hope that it will all be as good as this first single! But if you really can't wait, here's a little something for you. Listen to a super chilled out remix of Gotye's biggest hit to date "Heart's a Mess". This song really helped put Gotye on the map, even reaching #8 in indie radio Triple J's 100 Hottest tracks of 2006.
Gotye - Heart's A Mess (Lull Remix)
And another one for the road… Listen to Passion Pit's remix of the other single taken off Gotye's sophomore album Like Drawing Blood. They give "Learalilgivinanllovin" a good pump and we like it!
Gotye - Learnalilgivinanlovin' (Passion Pit Remix)
For news, videos and more music, go to Gotye's official website or MySpace. Buy all of Gotye's music on