GUI BORATTO – TAKE MY BREATH AWAY (Minimal/Electronica – Brazil)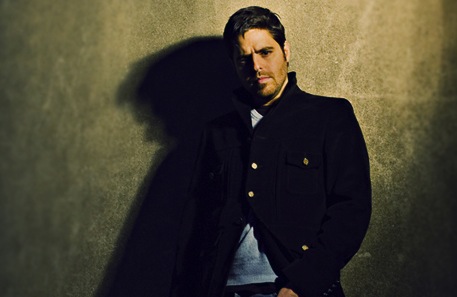 If you love electronic tunes that think outside the box, then look no further than Gui Boratto. After teasing us for two years with a string of singles and remixes, this Brazilian DJ/producer is presenting us with his second full-length release, Take My Breath Away, which really sets a new standard for minimal-tech/house music. Boratto's blend of electronic beats, soaring melodies and haunting synths is sure to keep you hooked all through this record, which is destined both for the dancefloors and your home stereos.
Gui Boratto - No Turning Back
Between deep techno tracks and electro pop gems, Take My Breath Away is a carefully crafted collection of subtle electronica numbers, flowing along gently but never forgetting its mission, which is to make us throw our hands up in the air. Unlike most other dance releases though, Boratto's  album is not a collection of stand alone hits compiled together, but rather a fully cohesive whole. You can purchase Take My Breath Away on
Let's not forget Boratto's work as a remixer. His collaborations with Guy J, Adam Freeland and Bomb The Bass, amongst others, have earned him international recognition. Just below, you can listen to his remix of Ada's "Lovestoned", which simply cannot be described with words…
Ada - Lovestoned (Gui Boratto Remix)
Gui's recent remix of Massive Attack's "Paradise Circus" is yet another master stroke. This melody oriented remix combines melancholic piano keys, Hope Sandoval's haunting vocals and a killer beat. The result is a track that only adds to the haunting beauty of the original.
Massive Attack - Paradise Circus (Gui Boratto Remix)
Show Gui Boratto some love on his official site or on MySpace.