HERMITUDE – SPEAK OF THE DEVIL (HipHop – Australia)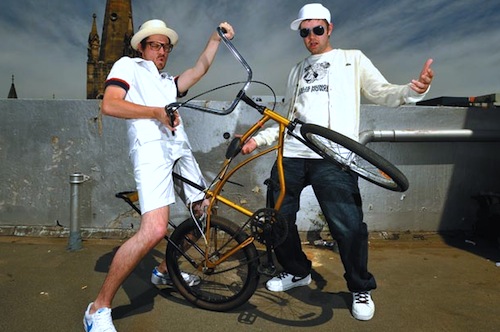 Aussie underground hip hop duo Hermitude formed in 2001 when Luke Dubs (Luke Dubber) and Elgusto (Angus Stuart) paired up with a shared love of beats and turntablism. The duo's first EP was the vinyl-only Imaginary Friends, followed in 2003 by their debut album Alleys to Valleys.
Nine years later, with two more albums under their belt (Tales of the Drift in 2005 and Threads in 2008), Hermitude have become a bit of a household name down-under and they have a solid reputation for brilliant studio productions and vibrant live performances. To hype up the release of their fourth record, to be released next month, Dubs and Elgusto recently dropped a brand new single: the slamming "Speak of the Devil", a summery jam that blends in elements of pop and electro.
Stream the song above and join Hermitude on Facebook for more info and music. Buy Hermitude's previous releases on