HUSKY RESCUE – REMIXES (Electronica/Dance – Finland)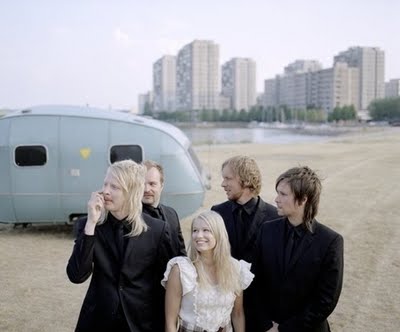 Last January, three years after their glorious sophomore LP, Ghost Is Not Real (Catskills Records), Husky Rescue released the highly awaited follow-up, Ship Of Light. Based in Helsinki, this five piece band is not one to disappoint their followers and their new record features exactly the kind of beautiful, streamlined pop they've got us used to. The dreamlike melodies and icy vocals are there but Ship of Light is also sometimes permeated by a subtle warmth that gives it a glow of serenety.
To celebrate this new release, let's look back at some of the band's previous work with a collection of handpicked remixes of some of their best tracks.
Husky Rescue - Diamonds In The Sky (Deaf Stereo Remix)
Husky Rescue - Caravan (Serge Santiago Remix)
Husky Rescue - Sound Of Love (The Twelves Remix)
If you wanna learn more about Husky Rescue, read our previous posts HERE and HERE. Check out their official site or MySpace for news and tour dates and purchase all their music on