HUSKY RESCUE – GHOST IS NOT REAL (Folk/Indie – Finland)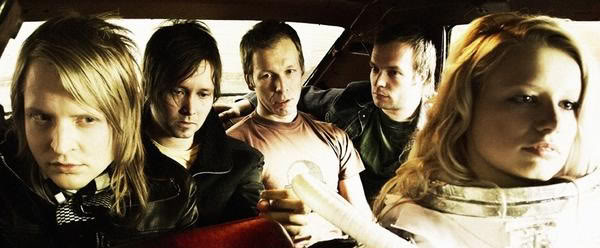 Helsinki-based downtempo electronica band Husky Rescue was originally formed by Marko Nyberg, who began composing under the name in 2002, wanting to create cinematic music influenced by film, photography and painting. Its live set up consists of of Marko Nyberg on bass, Reeta-Leena Korhola on vocals, Maria Ilmoniemi on keyboard, Anssi Sopanen on drums and Miika Colliander on guitar.
The band's debut album Country Falls was released worldwide on Catskills Records in October 2004 and in spring of 2005 on Minty Fresh Records in the US. Their sound can be described as a blend of fragile rock, cinematic moods and up-tempo rock you can tap your feet to.
Husky Rescue - Diamonds In The Sky (Deaf Stereo Remix)
To Find out more about Husky Rescue, check out their official site or MySpace. You can purchase all their releases on