I MONSTER – A DENSE SWARM OF ANCIENT STARS (Alternative/Lounge – UK)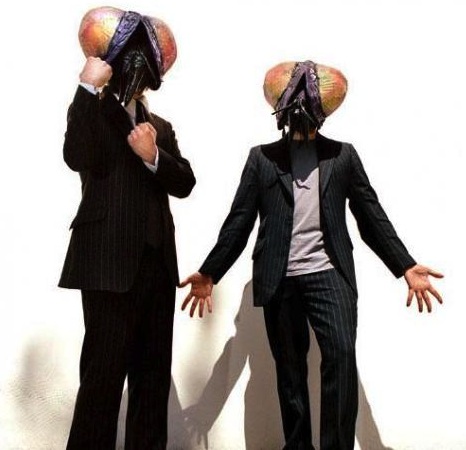 I Monster is a British duo comprised of producers/songwriters Dean Honer & Jarrod Gosling. They formed in 1997 and released their debut album These Are Our Children the following year. In 2001, they signed to Instant Karma and released the single "Daydream In Blue" which became a UK Top 20 hit. The song has since been used in numerous TV ad campaigns and in 2007 was sampled heavily by Chicago rap artist Lupe Fiasco.
I Monster - Daydream in Blue
The band's sophomore album, Neveroddoreven, followed in 2004. This featured two further singles, "Who Is She" and "Hey Mrs"; that same year, the feature film Shaun Of The Dead used I Monster's "The Blue Wrath" over the opening credits.
In March of 2009, the band released their third album, A Dense Swarm Of Ancient Stars. As part of Platipus Records' Art Of Chill series, I Monster mixed a 2-CD set, 'Art Of Chill 6 : Mixed by I Monster', which was released November 16 2009. The band have produced the new album Credo by legendary Sheffield band The Human League, released on Wall Of Sound in March 2011.
Find I Monster on their official site or MySpace. Buy all their music on