JESSE BOYKINS III – WAY OF A WAYFARER (Soul/Pop – US)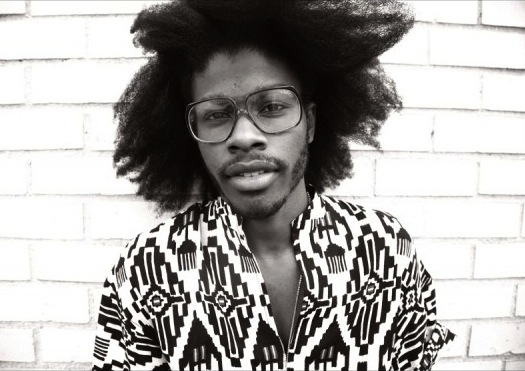 Jesse Boykins III was born in Chicago, grew up between Kingston (Jamaica) and Miami and is currently based in Brooklyn. His interest in music started from an early age, already at the age of 9 he joined his local school choir and soon began auditioning around Miami and performing with local artists. In High School Jesse was invited to perform in the Grammy Jazz Ensemble and recorded a full length album with them. After graduating, he joined the New School University in New York City, where he refined his skills as a writer, performer, arranger, producer and, last but not least, as a vocalist.
Jesse Boykins III's first EP, Dopamine: My Life On My Back, was released in February 2008 and his debut album, The Beauty Created, was released in November 2008 through NomaDic MuSic. Three years and a handful of EP's later, Jesse is back with a new project the Way of the Wayfarer EP and the first audio taste from this EP is "Back Home (Mermaids & Dragons)" produced by Gold Panda (it also appears as an instrumental on Gold Panda's album Lucky Shiner).
Jesse Boykins III - Back Home (Mermaids & Dragons)
JBIII is definitely exploring new territory with Way of a Wayfarer, showing us a more electro-tinged and heavily processed brand of soul. Jesse's perfectly controlled smooth tenor adds a touch of emotion to these five slightly experimental synthesized tunes.
Jesse Boykins III - Light To Dark
Check out more music on MySpace or visit Jesse Boykins III's official site. Buy his music on