JULIE HANSE – WAIT (Folk/Acoustic – France)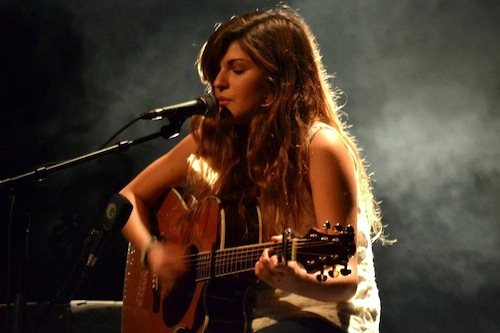 Based in the Western suburbs of Paris, Julie Hanse is a (very) young singer songwriter whose heartfelt compositions and powerful voice belie her age. Ever since she was fourteen, she has been writing songs and posting them on YouTube and in the past year or so she has performed at many festivals, even sharing stage with Canadian songstress Julie Doiron and Lithuanian folk sensation Alina Orlova.
Equally influenced by Mumford & Sons, Cat Power and Johnny Cash, Julie feels most at home on a stage with her guitar. With confidence and maturity well beyond her years, she electrifies the audience and delivers raw emotions that resonate within each and every listener.
Julie Hanse - Wait (Acoustic Version)
Follow Julie on Facebook or MySpace. Stream her music on SoundCloud.