JUNESEX – SEX IN TIMES OF WAR (Electronica/LoFi – France)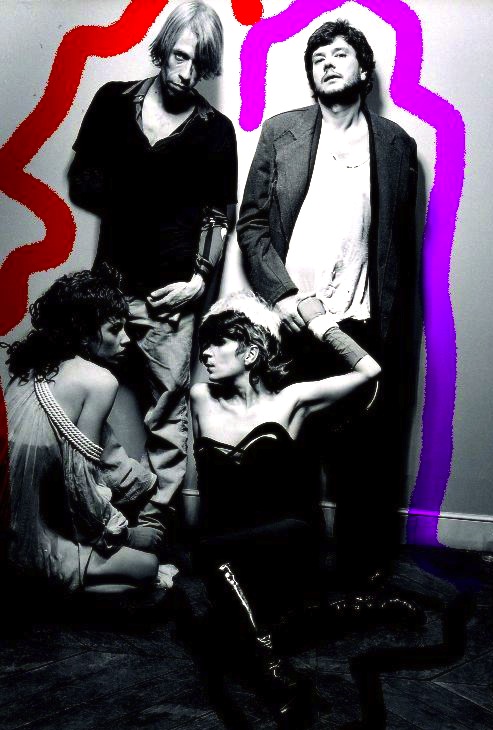 Junesex is a Parisian electro outfit active since the beginning of the 2000s. Leaving the thumping basslines and big beats to others, Junesex cultivate a sound that is more subdued and minimal. They still manage to incorporate a wide variety of genres in their new album, Sex In Times Of War,  which has tunes that cover all the ground from the high energy electronica of "Eye Of The Tiger" to the more sedate and contemplative "Worst Than Love".
The latter is a pure jewel of chilled electronica. Built on nuances and subtleties, this track is as simple as it is efficient with its straightforward piano chords, sexy breathy vocals and implacable beat.
Junesex - Worst Than Love
Junesex - Eye of the tiger
Junesex first came to public knowledge in 2004, with the their debut album, So Fucking Chic, self-produced and released on their own label Junesex International Airlines. They toured French and European clubs, bringing their sound of love and lust to the crowds.
They kept experimenting and perfecting their sound over the next five years and released a handful of EPs. Finally, 2009 saw the release of their highly awaited sophomore album Sex In Times Of War. Still surfing between different musical styles, the band instills sex in their lyrics but it's never raunchy or provocative. The music is great, the lyrics are playful and the result as a whole is definitely worth a listen.
Find out more about Junesex and grab some free tunes on their official site or check them out on MySpace. You can buy their album Sex In Times Of War and the Worst Than Love EP on
Like it? Share it!