KASPER BJORKE – YOUNG AGAIN (Electro/Club – Denmark)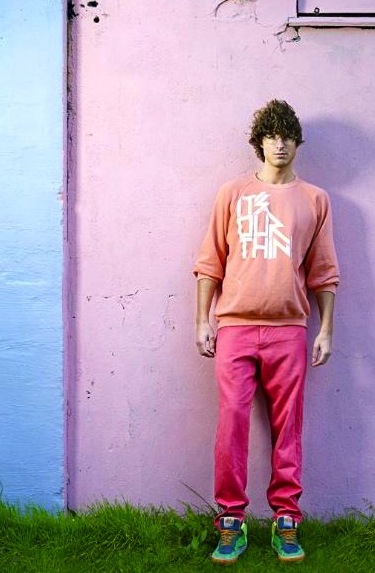 Danish electro DJ and producer Kasper Bjørke comes from the heart of the thriving Copenhagen electronic scene. He started spinning records in Denmark in the 90s and is well known for his banging DJ-sets, in which he draws from genres ranging from disco, electro, rock to techno and minimal. He is also one half of electro duo Filur with Tomas Barfod (aka Tomboy, also a part of WhoMadeWho).
In 2007 Kasper signed to NYC-based indie/dance label Plant Music and released his solo debut In Gumbo. Featuring collaborations with musicians and singers such as Liquid Liquid's Dennis Young, New York angelic sisters The Pierces, Icelanders FM Belfast and Gus Gus singer Blake (aka Magnús Jónsson), the album was endorsed by DJs ranging from Laurent Garnier and Brodinsky to Stretch Armstrong.
Kasper Bjorke - Doesn't Matter (Remix)
His second album Standing On Top of Utopia was released in February 2010 and instantly became a hit with the international press. Dazed & Confused, Nylon Magazine, Time Out NYC, Dj Mag as well as numerous blogs were full of praises. The album has spawned three singles so far ("Young Again", "Alcatraz" and "Efficient Machine") and remixes by some really big names in the electro music industry: Trentemøller, Zombie Disco Squad, Matías Aguayo, The Juan MacLean, WhoMadeWho, Serge Santiago…
Kasper Bjorke - Young Again (Serge Santiago Italo Boot Remix)
Kasper Bjorke - Young Again (Whomadewho & Tomboy Remix)
The brilliant first single, "Young Again", was released at the end of 2009, ahead of new album's international release. Featuring stunning vocals by Danish indie singer Jacob Bellens, "Young Again" came with a beautiful video that you can watch HERE.
For more info and updates, pay Kasper a visit on MySpace and if you like his music, go buy it on