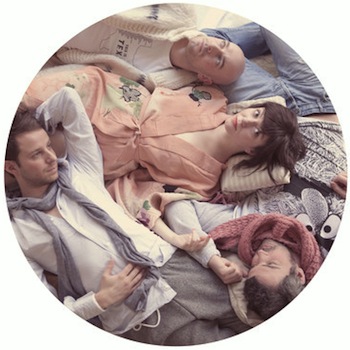 Parisian electropop outfit KiT consists of Audrey on synths and vocals, Quentin on guitar and bass and Fred on synths. With influences ranging from Radiohead to Metronomy, Hot Chip or PJ Harvey, they combine careless pop melodies and dark electronica undertones. After a pretty long break, they shared their latest tune "Drunk' Boat" last week on SoundCloud. Stream below…
In other news, KiT also got one of their tracks featured on Kitsuné's new Parisien 2 compilation earlier this month. The song is "Those Words" and you can buy it here.
For the nostalgic, here's a couple of older tracks: "Vanished Uh Uh" taken off the band's 2010 debut EP and a memorable disco-infused remix of "Animals" by fellow Parisian electropop duo Jupiter!
KiT - Animals (Jupiter Remix)
Find all Kit-related info on Facebook and listen to more tracks on SoundCloud. Buy the EP on Amazon or