THE KITE STRING TANGLE – VESSEL EP (Electronica – Australia)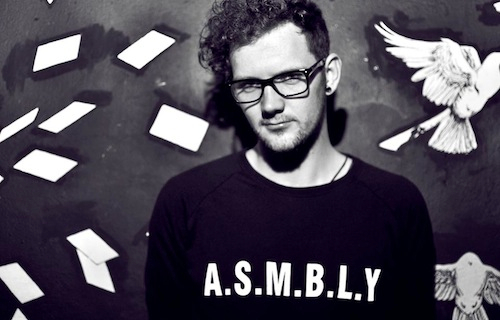 The Kite String Tangle is the solo project of Brisbane-based electronic artist Danny Harley. In less than a year, the success of his first official release, "Given the Chance", catapulted the young singer/songwriter/producer's project to heights even he could not have anticipated. With two sold-out Australian tours, showcases at SxSW and a guest appearance at the star-studded Coachella Festival, Harley has had a pretty hectic schedule but he still managed to put the finishing touches on his debut record, with Vessel making good on all his early promises. The first single taken from the 6-track EP is "Arcadia". Listen below!
The song displays Harley's ability to produce delicate electro-pop, which explores his own feelings of nostalgia and introspection in a way that will reach all music lovers. The rest of the EP flows effortlessly from the start, with each track a carefully crafted gem in its own right.
If you like what you hear, here is a little bonus in the shape of non-EP track "Commotion". Released back in 2012, this song is definitely a keeper. Enjoy!
Listen to more original tunes and remixes on SoundCloud or follow The Kite String Tangle on Facebook. Buy the music on