LANCELOT – REMIXES (Dance/Electro – Australia)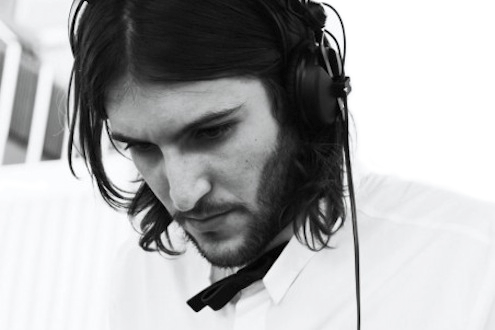 Sydney-based producer Lancelot (aka Lance Gurisik) is a rather busy young man. In the past few months his productions have been getting a lot of heat, turning him into one of the rising stars of the Australian dance pop scene. Back in February, he dropped his debut EP, We Can Dance, via LA-based label Binary, featuring three original tracks and brilliant remixes by Goldroom, Fabian, Frames and Moonchild.
While Lancelot's solo debut has been consistently praised by critics in Australia and abroad, the young artist has also managed to build a solid reputation as an expert remixer. His kick-ass funky productions for the likes of Matt Corby, New Navy, Faker, Penguin Prison, Toucan, Tim & Jean (and many more) have been spreading like wildfire on the internet, earning him many new fans. Here is a quick selection…
Tim & Jean - I Can Show You (Lancelot Remix)
Fabian - Last Flight (Lancelot Remix)
These tracks and many more are all available on Lancelot's SoundCloud. You can download most of his remixes and stream the We Can Dance EP in its entirety.
For more info, check out Lancelot on Facebook and buy his music on