LIGHT FIRES – TEN FEET TALL (Electro/Disco – Canada)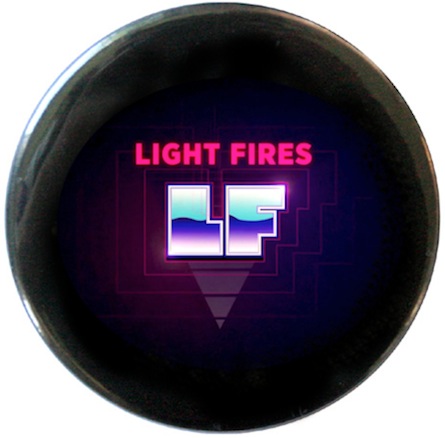 Canadian electro disco duo Light Fires is a new project spearheaded by Regina (indie rock singer Gentleman Reg's glammed-up alter ego) and James Bunton (of OhBijou fame). The pair's debut single "Ten Feet Tall" was self-released as digital download and 7″ white vinyl in July, featuring B-side "If You're Bored" and digital-only bonus "If We Got Along Ever".
"Ten Feet Tall" has been picking up momentum in the past couple of weeks with the recent release of a new remix by Toronto-based producer Jeremy Glenn. This pumped-up disco reinterpretation is a dark and haunting piece of dancefloor-friendly goodness. Surrender to its steady beat and ghostly synths!
Light Fires - Ten Feet Tall (Jeremy Glenn Remix)
The remix is available as a free download on Jeremy Glenn's SoundCloud and the song is backed by a superbly kitsch video directed by Colin Medley and Jared Raab.
For more info and music, follow Light Fires on Facebook and/or MySpace. Buy the music on