saturday nite with… LIPTEASE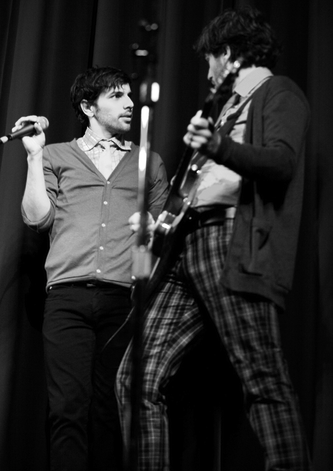 John Engle and Michel Heyaca are two electropop hipsters based in New York and together they are Liptease. Not much is known about them except for the fact that they self-released their debut EP last December (it's available for download on their Bandcamp).
They describe their blend of pop, R'n'B and electro as the "oral equivalent of a striptease". You can judge for yourselves with the track "Ooh Ai", here in its extended edit…
Liptease – Ooh Ai (umstrum Radio Edit)
"Liptease" is one of those infectious track that you end up loving but never really know why. This is pop music at its best: it's catchy and fun, and so unashamedly pop it's almost indecent!
Crazy synths, falsetto vocals and great beats are combined to perfection and the result is a fun-filled track that just makes you wanna dance and sing along.
Listen to more tracks and find out more about Liptease on MySpace. Buy their EP on