umstrum LIVE – Playlist 17/06/2011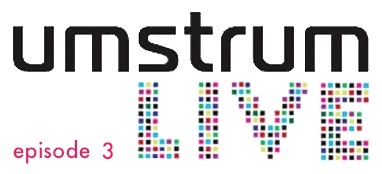 Get ready for a pretty eclectic mix today! From Hip Hop to Soul, to Electro, to Disco, you are going to hear a lot of different things in this third episode of umstrum LIVE, umstrum's weekly programme on Radio Matria. One hour of music selected and compiled just for you!
EP 3 - umstrum live 17/06/2011
And if you want to hear more tunes by one of the artists featured today, here's the full playlist. Just click on one of the names to find out more about them…
YFame – Applause
Julien Dyne – Layer (Feat. Mara TK)
Logo – Merit
PNAU – Solid Ground (Cassian Remix)
Chad Valley – Now That I'm Real
Butterfly Bones – Crystal Caves (Justin Faust Remix)
Polarsets – Sunshine Eyes (Channel Swimmer Remix)
Alias – Well Water Black (Feat. Why?)
Jessica 6 – Prisoner of Love (Feat. Antony Hegarty)
Jump Jump Dance Dance – Show Me The Night (Grum Remix)
Polarsets – Leave Argentina
Chad Valley – Anything (Seams Remix)
To get all future umstrum LIVE podcasts delivered straight to you upon release, subscribe via iTunes or use your favourite feed reader
See you next wednesday for more umstrum LIVE!