umstrum LIVE – Playlist 23/06/2011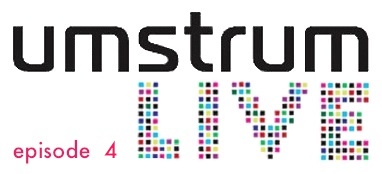 For today's episode, umstrum LIVE is taking you around the world once again. In just under one hour, you'll travel to France, Germany, Australia, the UK, Russia and the US.
EP 4 - umstrum live 23/06/2011
Here's is the detailed playlist with links to all the artists so you can listen to more tunes if you feel like exploring…
Ms. John Soda – Go Check
Midnight Juggernauts – This New Technology
Charlotte Gainsbourg – The Operation (25 Hours a Day Remix)
Machinations – No Say In It (The Tapeaters Remix)
Kelis – 4th of July (Fireworks)
Mac Miller – BDE (Bonus Track)
Metronomy – A Thing For Me (Breakbot's B-LIVE Miami Mix)
Azari & III – Reckless With Your Love (Midnight Magic Remix)
Phantogram – Mouthful of Diamonds (Alan Wilkis Remix)
Electrosexual & Scream Club – Break You Nice (Feat. Mz Sunday Luv, Zoe Vermillion)
Victor Bermon – Farewell Lunch For Laura
Phantogram – As Far As I Can
Dale Earnhardt Jr. Jr. – Skeletons
Emma Shaheen – As I Lay Down To Sleep
To get all future umstrum LIVE podcasts delivered straight to you upon release, subscribe via iTunes or use your favourite feed reader
See you next week!