LOGO – MERIT EP (Electro/Dance – France)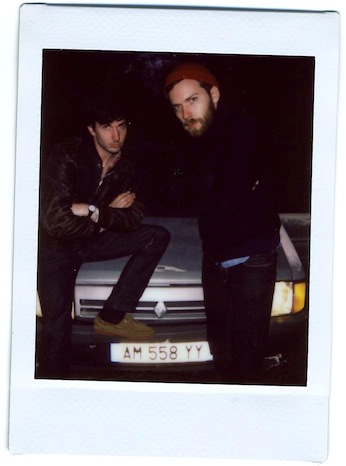 Parisian electro duo Logo, who released their first single "La Vie Moderne" last summer on Kitsuné to overwhelming positive reviews, is back with a brand new EP! Thomas and Hugues have penned two brand new tracks "Merit" and "Hello.jpg" and they've invited their friends from Bot'ox, Black Devil Disco Club, Mercury and Total Warr to remix both tracks! The Merit EP is out since June 6th on avant-guarde electro label Kitsuné.
"Merit" is a deliciously retro piece of electropop with synths galore, heavy basslines and irresistible drums. As we've come to expect from Logo, the production is impeccable and the sound feels polished and glossy. It's clearly more club-oriented than "Hello.jpg", which has a more chilled vibe and experimental touch.
Logo are currently banging out electro tunes across Europe, bringing the party to all the best clubs from Paris, to Barcelona, to Berlin. If you want to get a chance to see them live, check out their page on Facebook to see all the tour dates. Coming up in the next few days are Kitsuné Club Night in Rome, Hive Club in Zurich, D-Club in Lausanne…
Show Logo some love on MySpace and, if you liked the Merit minimix, go ahead and buy the EP on