MADELEINE BLOOM – MINUTIA (Electronica – Germany)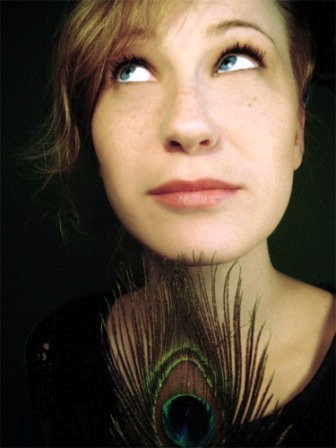 Hailing from Berlin, Madeleine Bloom is a self-described "musician, producer, singer, looper, mediadesigner, a bit of a tech nerd". Often compared to such visionary artists as Björk, Kate Bush or Imogen Heap (with whom she actually shared stage last year), Bloom is a true multi-instrumentalist who likes to translate her emotions into a very personal blend of highly cinematic chamber electropop.
Last November, she released her debut album, Minutia, an eclectic collection of impassioned songs made of piano, mbira, upright bass, cello, strings, harps, ticking clocks, underground sounds, water, paper, coffee brewing, glass and lots of vocals. Madeleine set up a little home studio in her living room in Berlin, where she locked herself in for days on end lost in her own sonic world writing, recording and producing her album almost entirely alone.
She emerged with 12 quirky compositions that show her knack for intricate melodies and fragile, beautifully layered vocals.
A couple of months ago, Bloom released the perfect companion to her debut album: Mingle, a seven-track mini album of remixes submitted by different artists and selected by the Madeleine herself. It is available on a name-your-own-price basis on Bandcamp. Listen to James Merrifield's remix of "Zero Tolenrance". His rework is a light, summery, sixties-style girl-pop version of the original and it's pretty effective!
Madeleine Bloom - Zero Tolerance (James Merrifield Remix)
If you like what you hear, check out Madeleine's official website or MySpace for more tunes. You can buy her music on Bandcamp or