MAKE THE GIRL DANCE – KILL ME (Electro/Club – France)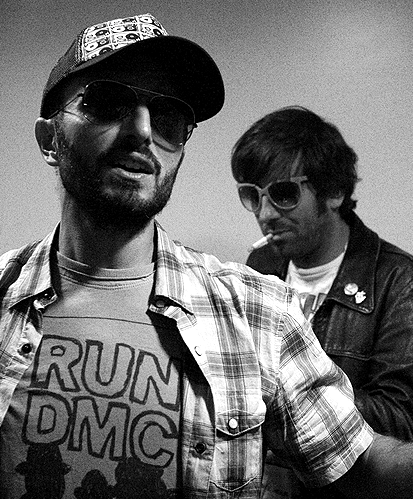 For many of you, Make The Girl Dance is a sexy video featuring several naked girls strolling down the streets of Paris and lipsynching French lyrics. This video got over 1 500 000 views on YouTube and the song it promoted, "Baby Baby Baby",  got some decent airplay and was remixed countless times.
But Make The Girl Dance is more than just a video, it's a Parisian electro duo, spearheaded by Greg Kozo and Pierre Mathieu, with three EPs under its belt and many many DJ sets all around the globe.
Make The Girl Dance - South
The two Frenchmen are very down to earth and like to make fun of the music industry and its excesses. Their sole ambition is to get people up on their feet and dancing and that's just what they do when they produce new tracks and remixes.
Make The Girl Dance - Baby Baby Baby (We Are Terrorists Remix)
Make The Girl Dance are now back with a new video for their track "Kill Me". The concept is simple: what would you do if you had eight days left to live and $30000 to spend? Greg and Pierre decide to embark on a crazy trip to the US and the camera follows them in their adventures. Hot dogs, tattoos, baby dolls, basketball, giant piano and strippers, all in under 5 minutes!
httpv://www.youtube.com/watch?v=IWeOrwZS1CY
For more info and tour dates, go to MySpace.